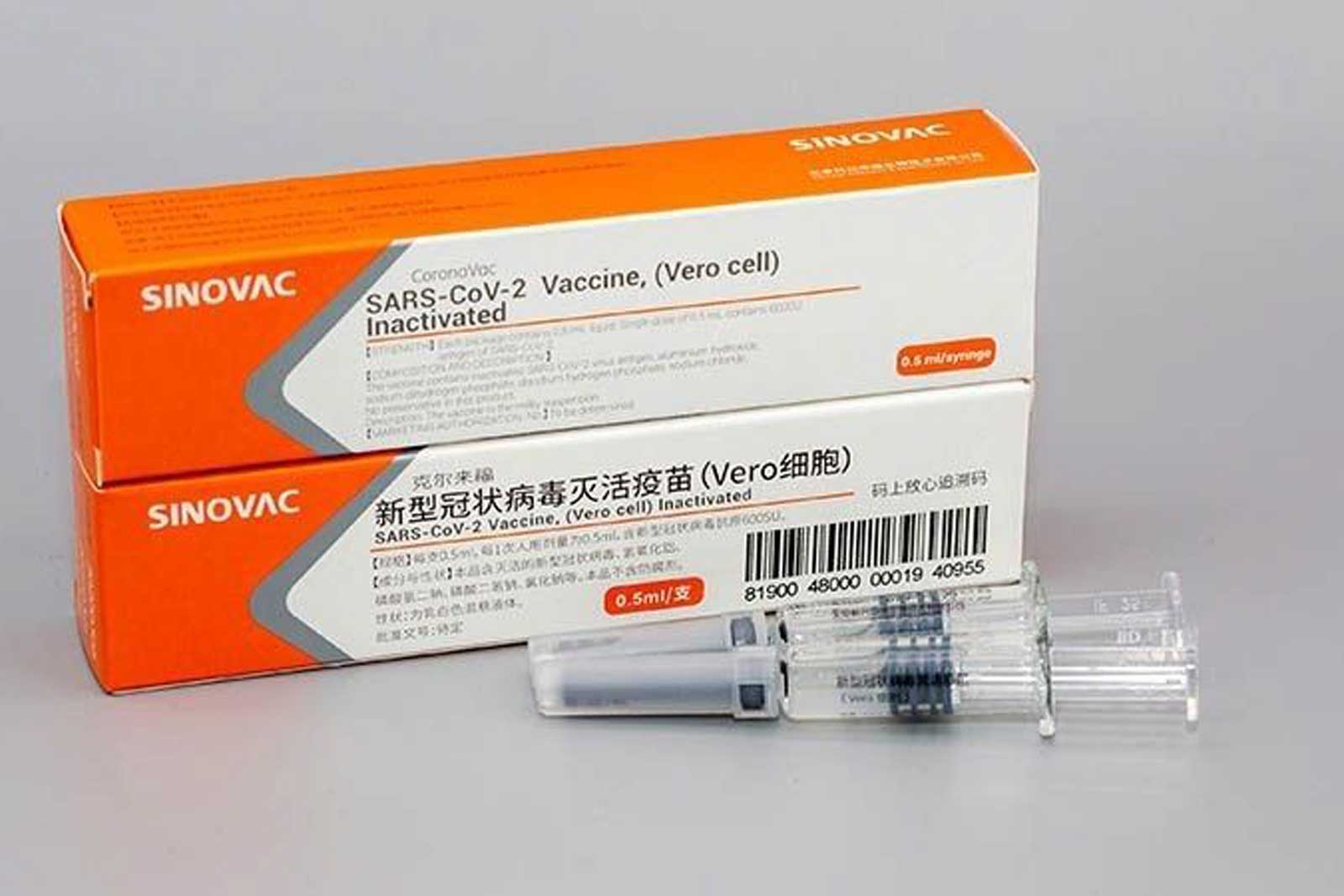 By Kyle Aristophere T. Atienza, Reporter
THE PHILIPPINE Food and Drug Administration (FDA) has approved Sinovac Biotech Ltd.'s coronavirus vaccine for emergency use, the third drug after vaccines from Pfizer, Inc. and AstraZeneca Plc.
"The benefit of using the vaccine outweighs the known and potential risk," FDA Director General Rolando Enrique D. Domingo told a televised news briefing on Monday.
It would only take three to five days from Feb. 22 for the Chinese Embassy to prepare the shipment of the vaccines, presidential spokesman Harry L. Roque, Jr. told a separate televised news briefing.
He earlier said Beijing's donation of 600,000 Sinovac shots would be the first batch of COVID-19 vaccines to arrive. Of the initial batch, 100,000 doses will be donated to the Philippine military.
Advertisement
"It looks like that Sinovac will be the first vaccine to be used in our vaccination drive," Mr. Roque said.
The country failed to take delivery of 117,000 initial doses of Pfizer vaccines under a global initiative for equal access in the absence of an indemnification plan that would protect vaccine makers from potential lawsuits.
Vaccine czar Carlito G. Galvez, Jr. earlier said foreign manufacturers were worried about the country's past experience with its dengue immunization program.
French drug maker Sanofi Pasteur was sued after several Filipino children died supposedly due to the side effects of its dengue vaccine CYD-TDV, sold under the brand name Dengvaxia.
The World Health Organization (WHO) in 2017 said the dengue vaccine should not be given to people who have not been infected with the dengue virus.
President Rodrigo R. Duterte last week certified as urgent bills filed in both houses of Congress creating a 500-million indemnification fund that will be used to compensate people who may experience side effects.
Under the measure, the government would assume responsibility for the emergency use of their vaccines under so-called indemnification agreements.
The efficacy of Sinovac vaccines ranged from 65.3% to 91.2% in patients aged 18 to 59 years based on trials in Indonesia, but only reached 50.4% among health workers with coronavirus exposure based on trials in Turkey, Mr. Domingo said. "As such, it is not recommended to use in this group."
Mr. Roque said the priority list for the government's vaccination program could be changed since the Sinovac vaccine is not recommended for health workers and senior citizens.
The country aims to vaccinate about 58,000 health workers from COVID-19 referral hospitals in the first quarter.
Mr. Roque said the Chinese vaccine is not low quality, adding that its 50% efficacy rate had been accepted by the World Health Organization. The low efficacy rate would not worsen the public's hesitancy in getting vaccinated, he added.
A poll by the Social Weather Stations in 2019 showed that most Filipinos did not trust China, which had a "bad" net trust score of -36.
A non-commissioned scientific poll conducted by OCTA Research Team in December showed that only 25% of Filipinos in Metro Manila residents were willing to get vaccinated against the coronavirus. About 47% of the respondents were undecided, while 28% said they would not get the shot.
Mr. Duterte has since been urged to be vaccinated publicly to boost the confidence of Filipinos in the government's immunization program.
"The FDA said Sinovac won't be used for senior citizens, so the President won't be first in line to be vaccinated," Mr. Roque said in Filipino.
CASE TALLY
The Department of Health (DoH) reported 2,288 coronavirus infections on Monday, bringing the total to 563,456. The death toll rose by six to 12,094, while recoveries increased by 33 to 522,874, it said in a bulletin.
There were 28,488 active cases, 88.1% of which were mild, 5.7% did not show symptoms, 2.7% were critical, 2.6% were severe and 0.85% were moderate.
The Health department said one duplicate had been removed from the tally, while two recoveries were reclassified as deaths. Six laboratories failed to submit their data on Feb. 21.
About 8.1 million Filipinos have been tested for the coronavirus as of Feb. 20, according to DoH's tracker website.
The virus has sickened about 112 million and killed almost 2.5 million people worldwide, according to the Worldometers website, citing various sources including data from the World Health Organization.
About 87.4 million people have recovered, it said.
Meanwhile, the House of Representatives approved on second reading a bill that seeks to fast-track COVID-19 vaccine orders by local governments.
Congressmen on Monday approved House Bill 8648 or the proposed Emergency Vaccine Procurement Act of 2021, which will cut the processing time for vaccine orders that must be made in partnership with the National Government and drug makers.
The House bill will also set up a P500-million indemnification fund that will compensate patients who get sick because of the vaccines. — with Vann Marlo M. Villegas and Gillian M. Cortez
Advertisement