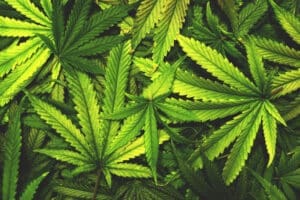 Florida's marijuana industry is on a tear.
For starters, both smokables and marijuana edibles have been added to dispensary menus in the Sunshine State over the past 18 months. Flower sales are up more than 300 percent since the pandemic began.
In early 2020 emergency measures were implemented in Florida to combat the spread of the coronavirus. The state's medical marijuana industry was given another boost when Florida dispensaries were deemed essential and thus permitted to remain open. (Medical marijuana dispensaries in Florida are actually considered to be pharmacies according to Florida marijuana statutes.)
Moreover, emergency rules spurred new rules for online ordering, curbside pickup, home delivery, and telemedicine (for follow-up appointments only). In addition to a dramatic rise in medical marijuana sales, the state also saw a massive rise in the number of Florida medical marijuana doctors and medical marijuana cards. There are now over a quarter-million qualified medical marijuana patients in Florida.
 Hemp is also exploding in Florida
In 2019, the Florida Legislature launched a hemp program. Hemp is a non-intoxicating cultivar of cannabis. Florida has the ideal climate for growing high-quality industrial hemp and CBD hemp, and the market is worldwide.
All Florida residents, not just medical marijuana patients, can buy CBD products online and in Florida CBD shops as long as it's produced from hemp.
Of all the Florida cannabis operation, Trulieve has a hold of the market, while Curaleaf seems to have a headstart on the hemp market.
Will recreational marijuana be legalized in Florida?
The real question is, "when will recreational marijuana be legalized in Florida?" Although recreational marijuana is not legal in Florida — yet — the state's marijuana industry has a hefty tailwind.
According to a statewide poll, some 64 percent of Florida voters are in favor of legalizing marijuana. And, being one of the hottest vacation destinations in the country, the market for recreational marijuana in Florida is expected to be gargantuan.
Although a voter initiative did not make the 2020 ballot in Florida, one is almost certain to show up on the 2022 ballot. Some Florida lawmakers are even considering beating voters to the punch by passing marijuana legalization of their own designs. Already, legislatures in Illinois and Vermont have legalized recreational marijuana without having to take the issue to voters.
What stock analysts have to say about Florida marijuana stocks
According to Street Insider, marijuana stocks "are the hottest sector in the stock market."
The report goes on to state:
"As the U.S. continues ushering in a new President and a Senate more likely to pass cannabis reform in America, many investors are seeing the marijuana industry's potential. Already growing at a record pace in the U.S. 2020 saw most top pot stocks reporting record revenue in the second half of the year."
But is investing in marijuana stocks a good idea for long-term investors yet? Or is it too soon?
The Street Insider report goes on to say:
"As it stands if predictions for the cannabis market are correct most marijuana companies will experience massive growth in the coming years… Provided that the stock market continues to remain stable in the coming month's gains in the market are highly likely."
The fact is that U.S. legal marijuana sales blew by $18 billion in 2020 — up more than 33% from 2019. And the nationwide cannabis market is predicted to grow to more than $24 billion in 2021. Moreover, more than 3 million new consumers are expected to move to the legal cannabis market in the coming years.
A massive market for marijuana already existed before the legal marijuana industry was even conceived. According to Inc. Magazine, illicit marijuana sales topped $46.4 billion in 2016.
There are a lot of investors out there kicking themselves because they didn't invest in personal computers, the internet, and cell phones. None of those products had an existing market prior to their launch. The exact opposite is true for marijuana.
Read more:
Florida's marijuana market is smoking hot